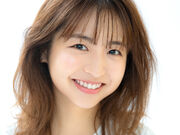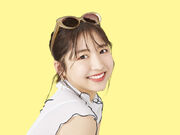 Hamasaki Kaho
is a member of
Tokyo Performance Doll
.
Profile
Name: Hamasaki Kaho (浜崎香帆)
Nickname: Kaho (かほ), Hamasaki-senpai (浜崎先輩)
Birthday: May 2, 1997
Zodiac: Taurus
Blood Type: A
Height: 160cm
Hobbies: Watching baseball, going to cafes
Skills: Continuous cartwheels, photography (film)
Strong Point: Patient
Weak Point: Doesn't get over failure
Motto: Zenryoku toukyuu (全力投球; Give my best effort)
Favorite Artist: Ikimonogakari
Favorite Colors: White, light pink
Favorite Fashion Brand: ZARA、snidel
Favorite Food: Dark fish meat, ray fin, ice cream
Favorite Sport: Baseball
Favorite Animal: Dog, turtle
Favorite TV Show: "Sekai no Hate Made Itte Q!", "Hanamaru Daikichi no Nan Shiyou to?"
Favorite Place: Between the bed and table at my home
Favorite Season: Summer
Cooking Specialty: Dak-galbi, quick-cooking refrigerator food
Favorite Phrase: Nanyaro. (何やろ。; what)
Favorite Book: "Kono Sekai no Katasumi ni"
Favorite Subject: Music, PE
School Clubs: Softball club
Life's Biggest Happening: Falling off my bike on the way home from school and losing consciousness
External Links
Community content is available under
CC-BY-SA
unless otherwise noted.